Business Phones & Networks Ltd
Approved Telecoms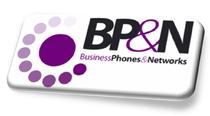 Website: www.bpnetworks.co.uk
Email: sales@bpnetworks.co.uk
Phone: 0844 822 1212
Address: The Stables
Wassell Grove Lane
Stourbridge, DY9 9JH
10 Reasons why BP&N should manage your telephony move.
BP&N are champions in installing hosted telephone systems
Our hosted telephone systems are extremely cost efficient. .
The use of hosted phone systems results in no downtime and zero loss of vital business calls.
Hosted phone systems are ideal for customers who are moving offices and would like to retain the telephone number.
We take full responsibility for the installation.
A hosted telephone system can work for 1 to 10,000 people.
With over 30 years of telephony experience, our experienced staff, (including ex-BT professionals), have seen it all and can expertly manage any technical or customer service issue.
Number port management is the most important part of any installation .
The BP&N service includes the provision of the phone in the rental cost this allows clients to have a truly flexible service will 100% opex.
BP&N believe in full transparency.

Contact Business Phones & Networks Ltd
Based in
The Stables Wassell Grove Lane Stourbridge DY9 9JH
Works across
Wherever you are in your office move process Help Moving Office has the information you need to plan your office move properly.

Start Planning

With over 20 guides, checklists, tools & calculators the Resource Centre has everything you need to plan, organise & manage a successful office move.

See Resources

Looking for the right companies for your office move? Connect with independently sourced and pre-qualified companies that are experts in your local market.

The Directory
Latest Tips
Find out some of the key considerations for a successful office move.

Read Article

How do I even begin to plan an office move? Good question ... read on to find out how best to tackle the planning of your office move.

Read Article

The challenges and logistics of an office move can sometimes feel overwhelming. This guide helps you understand the timeframes and costs you are likely to incur so you know more about what to expect when you move office.

Read Article