Enhance Office Cleaning Ltd
Approved Office Cleaning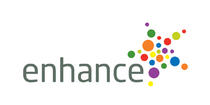 Website: www.enhanceofficecleaning.com
Email: info@enhanceofficecleaning.com
Phone: 0203 535 5555
Address: Dial House
Newbury Road
Bromley
Kent, BR4 0BN
Enhance provides a high quality commercial cleaning service to organisations in Central London.

In addition to all cleaning services we provide day time housekeeping, catering assistance, conference room services and reception cover.

Most of our staff receive The London Living Wage. This is a higher rate than the legal National Living Wage which is too low to sustain a basic standard of living.

All staff receive induction training. Formal recognised training is also offered. Many of our cleaning staff have gained NVQs in our employment.

An Enhance Service Manager will manage your site operations. They will visit regularly on an ad hoc basis during the cleaning shift and attend any formal meetings during the normal working day.

We're happy to be responsible for locking up, holding keys and setting intruder alarm systems.

Enhance adopts the most environmentally sustainable cleaning processes. We have ISO 14001 accreditation, OHSAS 18001, Safe Contractor and Human Focus accreditations.

Daily, weekly and monthly checks of the service will be carried out. We have our own internal systems for this but can adapt to specific requirements. We're ISO 9001 accredited.

We have proper insurance cover; £10 million Employers Liability, £5 million Public and Products Liability, £100,000 Professional Indemnity.
Contact Enhance Office Cleaning Ltd
Based in
Dial House Newbury Road Bromley Kent BR4 0BN
Works across
Wherever you are in your office move process Help Moving Office has the information you need to plan your office move properly.

Start Planning

With over 20 guides, checklists, tools & calculators the Resource Centre has everything you need to plan, organise & manage a successful office move.

See Resources

Looking for the right companies for your office move? Connect with independently sourced and pre-qualified companies that are experts in your local market.

The Directory
Latest Tips
The London Office Market is moving to the benefit of Tenants moving office

Read Article

Find out some of the key considerations for a successful office move.

Read Article

How do I even begin to plan an office move? Good question ... read on to find out how best to tackle the planning of your office move.

Read Article