Hi Design Limited
Approved Office Interiors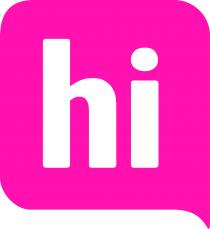 Website: www.hi-design.biz
Email: hello@hi-design.biz
Phone: 0121 516 7630
Address: Grosvenor House
11 St Pauls Square
Birmingham, B3 1QX
With extensive experience in the commercial interiors industry, we have a reputation for delivering creative, inspiring environments within realistic budgets.
We make sure that our clients enjoy and benefit from the design process. With the clear goal of achieving the perfect environment for your staff and visitors, we have developed a tried and tested 'Discover, Design, Deliver' approach to all of our projects.
Hi Design is a totally independent Interior Architectural practice, with no links to any contractor or supplier. This impartiality enables our team to design schemes which are tailored towards the specific needs of each client, unbiased by external commercial considerations.
Our work extends beyond the design of commercial offices, and includes bars, restaurants, residential care homes and hotels. This diversity means that we are exposed to new products, trends and innovations in the use of space. The team's thinking is kept fresh and ensures we continue to challenge ourselves and our clients creatively.
We work directly for end-user clients, but we are also appointed by Project Managers and Architects when they need additional planning, interior design and management support.
So, if you are about to embark on a new project and don't know where to turn, we would love to help you.
Our menu of services include:
Workplace Consultancy
Staff Consultation
Agile Working Implementation
Biophillia (bringing the outside in)
Workplace Wellbeing
Property Search And Suitability
Space Ulitisation Studies
Project Budgeting
Project Programmes
Space Planning
3D Visualisation
Mood And Finishes boards
Technical Design And Construction Drawings
Furniture Specification And Tendering
Fit-Out Advice And Project Tendering Assistance
Based in
Grosvenor House 11 St Pauls Square Birmingham B3 1QX
Works across
Wherever you are in your office move process Help Moving Office has the information you need to plan your office move properly.

Start Planning

With over 20 guides, checklists, tools & calculators the Resource Centre has everything you need to plan, organise & manage a successful office move.

See Resources

Looking for the right companies for your office move? Connect with independently sourced and pre-qualified companies that are experts in your local market.

The Directory
Latest Tips
Find out some of the key considerations for a successful office move.

Read Article

How do I even begin to plan an office move? Good question ... read on to find out how best to tackle the planning of your office move.

Read Article

The challenges and logistics of an office move can sometimes feel overwhelming. This guide helps you understand the timeframes and costs you are likely to incur so you know more about what to expect when you move office.

Read Article