Leicester Movers and Storers (LMS)
Approved Removals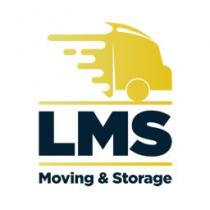 Website: www.leicestermoversandstorers.co.uk
Email: info@leicestermoversandstorers.co.uk
Phone: 0116 430 0032
Address: 1 Centenary View, Mountsorrel
Leicester, LE12 7HE
We are a high end office mover based in the Midlands covering the whole of the UK offering a broad range of moving services.
Office Moves & Office Relocations
We specialise in packing and transporting delicate office and IT equipment like monitors, network hardware and data storage servers.
With experience in dismantling network devices, large laser printers and protecting them for transport, you can rest assured that your delicate office equipment will be handled with extreme care.

Fast & Friendly Office Removals
Being a trusted independent firm, we can provide fast and competitive tailored quotes for commercial removals for your office relocation from across the Midlands and throughout the UK.
Whether you are looking to move your office long distance, short journey or relocate anywhere across the UK – LMS can help.

Specialist Equipment Moving & Storage
We use specifically designed crates to transport all IT hardware, servers, devices, network equipment and PC Monitors. We have stair-climbers for moving printers up and downstairs.
All our experienced commercial movers are fully trained in the safe moving of office equipment and related machinery such as photocopiers, computers and server cabinets. We'll transfer all your items safely, quickly and securely.
Contact Leicester Movers and Storers (LMS)
Based in
1 Centenary View, Mountsorrel Leicester LE12 7HE
Works across
Wherever you are in your office move process Help Moving Office has the information you need to plan your office move properly.

Start Planning

With over 20 guides, checklists, tools & calculators the Resource Centre has everything you need to plan, organise & manage a successful office move.

See Resources

Looking for the right companies for your office move? Connect with independently sourced and pre-qualified companies that are experts in your local market.

The Directory
Latest Tips
The London Office Market is moving to the benefit of Tenants moving office

Read Article

Find out some of the key considerations for a successful office move.

Read Article

How do I even begin to plan an office move? Good question ... read on to find out how best to tackle the planning of your office move.

Read Article