Oaktree Interiors
Approved Office Interiors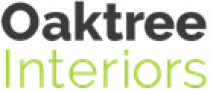 Website: www.oaktreeoffice.com
Email: hello@oaktreeoffice.com
Phone: 0345 218 6955
Address: Keepers Cottage, Bearwood Lakes Golf Club
Bearwood Road, Sindlesham
Berkshire, RG41 4SJ
The team at Oaktree welcome the opportunity to assist you with any office/light industrial design & build projects, whether they're focussed on new builds (first acquisition) or perhaps refurbishments of existing spaces.

We have an in-house team covering all the essential disciplines, from a creative design set up to deploying the 'boots on the ground' so to speak, by undertaking all AC & Electrical installations, ceilings, partitions, flooring and office furniture etc.
It's a complete 'turnkey' service; we've been doing it for 30 years now so you can be assured that our experience will be second to none.
At the point when we submit our proposal, you should expect to receive 2D layout 'space plans', 3D visuals, a comprehensive spreadsheet identifying the scope of works, listed line by line, with all the costs separated out accordingly.
A provisional program of works and some references from other satisfied companies will all be neatly packaged up for your consideration. Most proposals take just 7-10 days from receipt of your brief to present to you.
We look forward to hearing from you.
Based in
Keepers Cottage, Bearwood Lakes Golf Club Bearwood Road, Sindlesham Berkshire RG41 4SJ
Works across
Wherever you are in your office move process Help Moving Office has the information you need to plan your office move properly.

Start Planning

With over 20 guides, checklists, tools & calculators the Resource Centre has everything you need to plan, organise & manage a successful office move.

See Resources

Looking for the right companies for your office move? Connect with independently sourced and pre-qualified companies that are experts in your local market.

The Directory
Latest Tips
The London Office Market is moving to the benefit of Tenants moving office

Read Article

Find out some of the key considerations for a successful office move.

Read Article

How do I even begin to plan an office move? Good question ... read on to find out how best to tackle the planning of your office move.

Read Article