Winberry Associates Ltd
Approved Office Interiors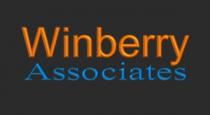 Website: www.winberryassociates.co.uk
Email: info@winberryassociates.co.uk
Phone: 01271 867250
Address: Mockham Down House, Bratton Fleming
Barnstaple, Devon, EX32 7LQ
Essentially we strive to deliver on a brief that fits the wants and needs of your particular business.
Whether that means a full office fit out from an empty shell, revamping your existing environment to maximise its potential, or relocating your functioning business smoothly and seamlessly to new accommodation, we can be there to help.

We work with you using our combined 40 years of experience and your expert knowledge of your own business to conceive the brief, create the design that best fits your needs and see through to completion your perfect office solution. What's more, we would ensure your design complies with current regulations and best practice guidance.

Many of our clients have realised they have an opportunity to improve their workspace before they come to us. They may have various issues with their office layout not working for them, they may need to accommodate new staff, make space for breakout areas or simply cheer their environment up. Sometimes it is that they have too much space and want to make savings by reducing their workspace. This can result in being able to sublet parts of the building or even whole offices. If this is your story call us for a free, no obligation discussion as we can help.
We can offer any or all the below services:
Moves advice
Space planning
Interior design
Fit-out / refurbishment
Furniture
Moves project management
Relocation
Dilapidations and clearance
Disabled access consultancy
Please contact us to discuss how we can help you.
Contact Winberry Associates Ltd
Based in
Mockham Down House, Bratton Fleming Barnstaple, Devon EX32 7LQ
Works across
Wherever you are in your office move process Help Moving Office has the information you need to plan your office move properly.

Start Planning

With over 20 guides, checklists, tools & calculators the Resource Centre has everything you need to plan, organise & manage a successful office move.

See Resources

Looking for the right companies for your office move? Connect with independently sourced and pre-qualified companies that are experts in your local market.

The Directory
Latest Tips
The London Office Market is moving to the benefit of Tenants moving office

Read Article

Find out some of the key considerations for a successful office move.

Read Article

How do I even begin to plan an office move? Good question ... read on to find out how best to tackle the planning of your office move.

Read Article