Flow Office
Approved Office Interiors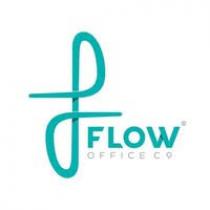 Website: www.flowoffice.co.uk
Email: sales@flowoffice.co.uk
Phone: 01922 453 488
Address: Unit 2a Optical Park, Middlemore Lane West
Aldridge, Walsall, West Midlands, WS9 8EJ
We are specialists in creating and refurbishing office spaces, work environments and supplying a comprehensive range of office furniture to suit all tastes and requirements.
Flow can manage office fit-outs of all shapes and sizes – whether that's a full office redesign, including the space planning, refurbishment and the furniture, or just a modernisation of your existing workspace with new furniture.
Read more about our services below, or get in touch and we'd be happy to help.
OFFICE DESIGN
At Flow Office Furniture & Interiors, we know exactly how big a headache a new office fit-out can be. The number of factors that have to be borne in mind can be incredibly daunting. You need the optimum layout for your space, the highest quality furniture and a whole new face for your business, all the while maintaining productivity and efficiency and ensuring a minimum of disruption. Relax. Flow can take care of it all…
OFFICE FURNITURE, CALL CENTRE FURNITURE AND RECEPTION FURNITURE
We offer a comprehensive range of furniture to suit all tastes and requirements for your office, call centre, meeting room or reception area. All our products are sourced from trusted and sustainable manufacturers who work hard to create the best in practical, ergonomic and aesthetically pleasing furniture design. Flow office interiors are functional, fabulous and totally flexible, with every last detail tailored to the specific and totally unique personality of your business and your brand.
3D SPACE PLANNING
Technology has made planning new offices so much easier than it used to be and Flow's team of expert designers use all of the very latest developments in 3D space planning to make sure no time is wasted in arriving at the perfect plan for your new workspace. Using computer-aided design software, we're able to show you exactly what your new office will look like with a few clicks of a mouse…
COVID-19 OFFICE SOLUTIONS
We are proud to be able to offer social distancing furniture, interior design and office solutions for office teams returning to work in a safe and responsible way.

Based in
Unit 2a Optical Park, Middlemore Lane West Aldridge, Walsall, West Midlands WS9 8EJ
Works across
Wherever you are in your office move process Help Moving Office has the information you need to plan your office move properly.

Start Planning

With over 20 guides, checklists, tools & calculators the Resource Centre has everything you need to plan, organise & manage a successful office move.

See Resources

Looking for the right companies for your office move? Connect with independently sourced and pre-qualified companies that are experts in your local market.

The Directory
Latest Tips
The London Office Market is moving to the benefit of Tenants moving office

Read Article

Find out some of the key considerations for a successful office move.

Read Article

How do I even begin to plan an office move? Good question ... read on to find out how best to tackle the planning of your office move.

Read Article