The Office Furniture Company
Approved Office Furniture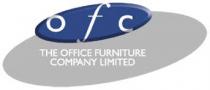 Website: www.ofcuk.com
Email: enquiries@ofcuk.com
Phone: 01442 874597
Address: Audley House, North Bridge Road
Berkhamsted, Hertfordshire, HP4 1EH
For more than twenty years, OFC have been advising businesses nationwide on space planning, office renovations and refurbishments and making the right choice when purchasing office furniture on any budget.
Practical office solutions for any budget
Need a functional office space for your business? Look no further, OFC work together with you to design a workspace based on all of your needs and requirements. We pride ourselves on providing spaces suitable for all employees whilst utilizing the available space to a maximum.
Minimal disruption to your business activity
Continue your usual business activity without disruption. OFC is happy to work around your business day and after dark to furnish your office.

Supporting British based manufacturing, OFC is committed to supporting top British manufacturers including Bolton based Imperial Office Furniture and West Midlands' manufacturer Sven Christiansen.
Whether you're looking for stylish office furniture to match your new office space or organised storage units to create more room, we have a fantastic selection of office furniture to choose from.
OFC are proud to offer practical office solutions for any budget. We have worked with both small businesses and multinationals across Hertfordshire and throughout UK, guiding businesses the most affordable yet effective office solutions for your budget.

For more information about any of our products or services, please call 01442 874 597 and our friendly team in Berkhamsted, Hertfordshire are on hand to answer any queries.

Contact The Office Furniture Company
Based in
Audley House, North Bridge Road Berkhamsted, Hertfordshire HP4 1EH
Works across
Wherever you are in your office move process Help Moving Office has the information you need to plan your office move properly.

Start Planning

With over 20 guides, checklists, tools & calculators the Resource Centre has everything you need to plan, organise & manage a successful office move.

See Resources

Looking for the right companies for your office move? Connect with independently sourced and pre-qualified companies that are experts in your local market.

The Directory
Latest Tips
The London Office Market is moving to the benefit of Tenants moving office

Read Article

Find out some of the key considerations for a successful office move.

Read Article

How do I even begin to plan an office move? Good question ... read on to find out how best to tackle the planning of your office move.

Read Article